A long history
Only those who started their job planting and cutting trees can know their intimate history, veins, colours, knots and shapes, the potentialities that a common trunk or board may offer

Ferdinando Maieron, called Nino, genuine Carnic, born in Paluzza in the province of Udine, in 1932, was acquainted to all this early, in 1946. At 13 years of age he leaves Paluzza for Camporosso, a small village in the mountainous and woody heart of Valcanale, on the main road from Udine to Austria through the Tarvisian pass Here he learns a hard job: "el segāt", the sawyer.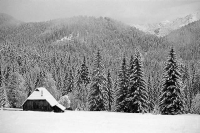 Carnia was poor at the time, therefore there were few job opportunities, so, just as the ancient emigrants used to do, he looks for a job elsewhere. He moves to Bolzano where he learns the art of carpentry. A few years later, on his return to Paluzza he opens a small workshop together with some of his relatives. He drives his small and glorious Giardinetta all over the small villages of Carnia and Cadore in order to sell his creations .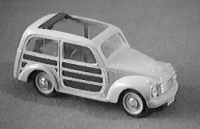 Since then the firm has made lots of steps, achieving success from furnishing the first holiday houses of Italian people mainly in Cadore and in the Adriatic seaside resorts.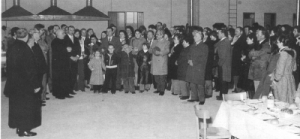 His expertise in the manufacture of solid wood furniture for the house earns him a further quality level. The designs, yet respectful of tradition and custom- made, are prepared by professional designers and mass production perfectly matches the hand-made finishes.
The more and more demanding customers still leave him the furnishing of their houses.
Precious is the work of the architects who cooperate in this field. Manufacture is to measure and the specialized technicians are at your disposal for advice, measurements and estimates.
Sale is still direct, without intermediaries: the exhibition can be visited from Monday to Saturday, from 8.30 a.m. to 12 a.m.and from 3p.m.to 6p.m..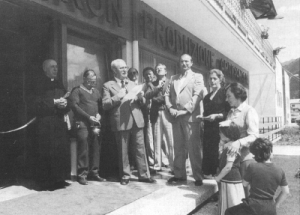 In the working process technology used to improve of the product,yet the peculiar artisan rules are respected: formaldeyd is always avoided.and furniture is only in solid wood, without any use of plastic or chipboard material. Ecological and to measure finishes can be provided on request.

Since 1946, that saw Ferdinando emigrant, many years have passed. In these times the firm has made astonishing progress, achieving outstanding success both in Italy and abroad. Nowadays the production of Mobilificio Maieron is absorbed for the 50% by the Italian market, for the 40 % by the European Market and for the 10 % by the Asiatic market. Nino's consultancy, experience and advice are precious for his daughter, for his son -in -law and his nephew who have gathered his heritage, his abilities, his love for details, the deep knowledge of the humble and precious material that wood is..